For more than 40 years, Ultratec has set the pace developing telecommunications technology for people with hearing loss. Consistently pushing the envelope, Ultratec innovations have been instrumental in furthering the goal of equal telephone access for all.
Ultratec technology breakthroughs include: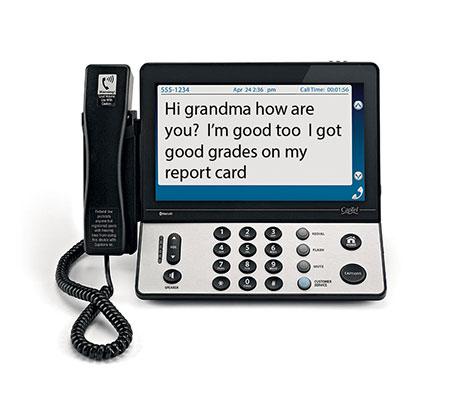 Inventor: CapTel® Captioned Telephones
The inventor of Captioned Telephone technology that enables people with hearing loss to read word-for-word captions of everything a caller says over the phone. Similar to closed captions on TV, only for phone calls. Captioned Telephone service has grown to now be the largest service offered through Relay Services nationwide.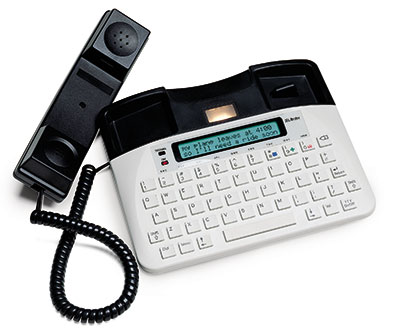 E-Turbo™
Enhanced Turbo Code (E-Turbo) makes TTY calling through Relay faster and easier than previously possible. E-Turbo TTYs lets you dial the number you are calling directly, instead of dialing the Relay Service first. Then, E-Turbo automatically connects the call to Sprint Relay and passes your preferences on to the CA. It brings the TTY calling experience more in line with traditional telephone calling.

Turbo Code®
An enhanced communication protocol that lets you send and receive information via TTY as fast as it is typed. Turbo Code also allows you to interrupt one another during your conversation.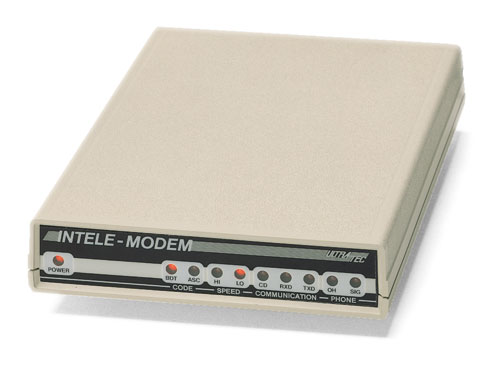 Communication Between TTYs and Computers
In order for TTY users to communicate with computer users, some special equipment is required.
Digital vs. Analog
It's important to know whether your line is digital or analog, as the difference will affect your telephone access.
Auto ID™
Automatically alerts everyone, including 911 and emergency services, that you are calling on a TTY. This eliminates confusion and accidental hang-ups, and can save valuable time in an emergency situation.
Voice Carry Over (VCO)
VCO allows people who are deaf or hard of hearing to use their voice when talking over the telephone and speak for themselves directly to the other person. They then read the other person's response on their TTY, Uniphone, or CapTel display screen.

Ultratec Technology Timeline
Ultratec has been instrumental in text telecommunications development over the years. A timeline of Ultratec innovation.